Namaste!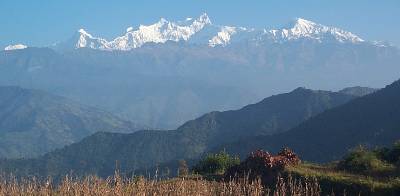 Welcome to the Image Web Page for the October, 1999 REI Adventures trip to Nepal.
The first 19 pages show the 277 images from Steve's digital camera. Many are high-resolution (capable of 8x11 prints), and the lower resolution images should be fine out to 4x7.
Also available: 20 pictures from Susan. These are higher resolution, and would print well at 4x7 or perhaps higher. (Thanks, Susan and Jason!)
And finally: 22 pictures from Betty. These are lower resolution, and prints should be kept to a small size. They look very nice on the screen, of course! (Thanks, Betty and Monique!)
The first images represent 277 pictures totaling 71MB. Each image is from 80KB to 800KB. If you click on the thumbnails, you'll get the original file as it came from the camera. I haven't taken the time to rotate any of the portrait photos, so tilt your head instead!
Thumbnail Pages: 1 | 2 | 3 | 4 | 5 | 6 | 7 | 8 | 9 | 10 | 11 | 12 | 13 | 14 | 15 | 16 | 17 | 18 | 19 | Betty | Susan
Return to Steve's Home Page
Last Updated: November 29, 1999